YES WE CATER!
Having a big get together with your family, work or church? Give us a call and we'll partner with you to arrange the perfect catering plan. After all, nothing says family like getting everyone together to enjoy a great meal!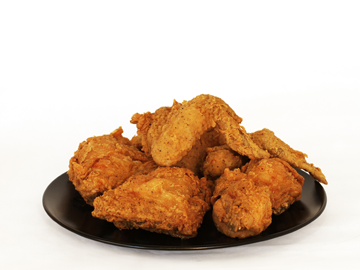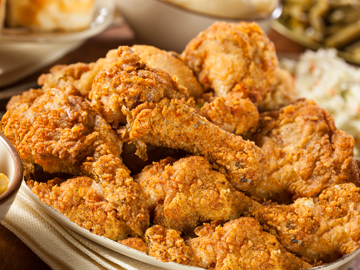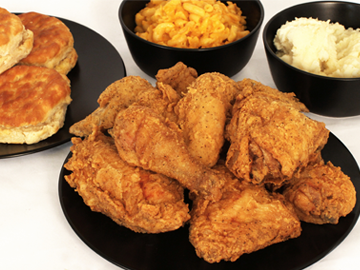 CRUNCY. CRISPY. CATERED.
CATERING
Contact your local store manager who will provide you with a Catering Menu with many more catering selections. Mrs. Winner's can accommodate any size event, party or meeting – large or small.
50 People
100 Pieces of Chicken
Choice of 2 Side Items
50 Home-Style Biscuits
5 Gallons of Tea
100 People
200 Pieces of Chicken
Choice of 2 Side Items
100 Home-Style Biscuits
10 Gallons of Tea
350 People
300 Pieces of Chicken
Choice of 2 Side Items
150 Home-Style Biscuits
15 Gallons of Tea
25 Breakfast Biscuits (Minimum)
Mix and Match 25 Breakfast Biscuits: Chicken, Steak, Sausage, Biscuit
Add on sides: Cinnamon Swirls (sold by the dozen), Hash Browns (2), Grits (1 gallon), Scrambled Eggs (1/2 pan), White Gravy (1 gallon)
Wings
Flavors: Buffalo or Barbecue (25, 50, or 100 wings)
Catering Sides and Beverages
Mashed Potatoes & Gravy, Baked Beans, Coleslaw, Green Beans, Potato Wedges, Macaroni & Cheese, Cajun Rice, Fried Okra (all sides half pan or gallon)
Gallon of Mrs. Winner's Sweet Tea
---
Not all items available at all locations: Menu and Catering selections at our Mrs. Winner's restaurants may vary.
Thank you.